Cold Toddy Whiskey Mule Remedy Recipe

A cross between a hot toddy and a Moscow mule, this delicious cocktail has ingredients that will fight colds and viruses.
Prep Time:
5 mins
Total Time:
5 mins
Ingredients
8 oz ginger beer, the size of the bottle varies by brand. I like Fever Tree.
1 oz whiskey, leave this out for a mocktail
1 Tablespoon unfiltered apple cider vinegar such as Bragg's
1 teaspoon honey or more to taste
1 lemon wedge about 1/4 of a lemon
1 orange wedge about 1/8 of an orange
1/8 teaspoon ground cinnamon
a slice of fresh ginger and cinnamon stick optional
Instructions
Add some ice to a copper mug or glass. Pour in the ginger beer, whiskey, apple cider vinegar, and honey, and stir to combine. Squeeze the lemon and orange into the drink, sprinkle with a bit of cinnamon, and garnish with the slice of fresh ginger and cinnamon stick, if desired.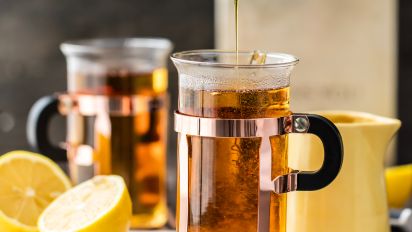 Warning: The reader of this article should exercise all precautionary measures while following instructions on the home remedies from this article. Avoid using any of these products if you are allergic to it. The responsibility lies with the reader and not with the site or the writer.
More articles from the

Remedy Recipes

Category